From Catalogs, 1996-2000
All of the work from the project From Catalogs, consists of photographs of thousands of images of objects appropriated from unsolicited consumer product catalogs sent to my home from various stores and product manufacturing companies. The source of these images (from catalogs) is important to me - they have been pre-selected by consumer culture as representative of our desires, of who we are by what we choose to have. The production of the myriad of objects available becomes metaphoric of our immense population and the objects' apparent sameness destroys any illusion of choice or difference.
I use lack-of-focus to allow the object to reference the organic. The resulting images always end up looking biomorphic when re-photographed this way. The intension is to point to the individual's relationship to these objects and to society.
Lack-of-focus also makes the original object seem to disappear. So if these objects are originally intended to reinforce our identity, their verge on disappearance here can be seen as a parallel disappearance of this identity. Looking at these images you may, yourself, start to feel unfocused, like you are disappearing along with them – a kind of visual purgatory of in between here and there.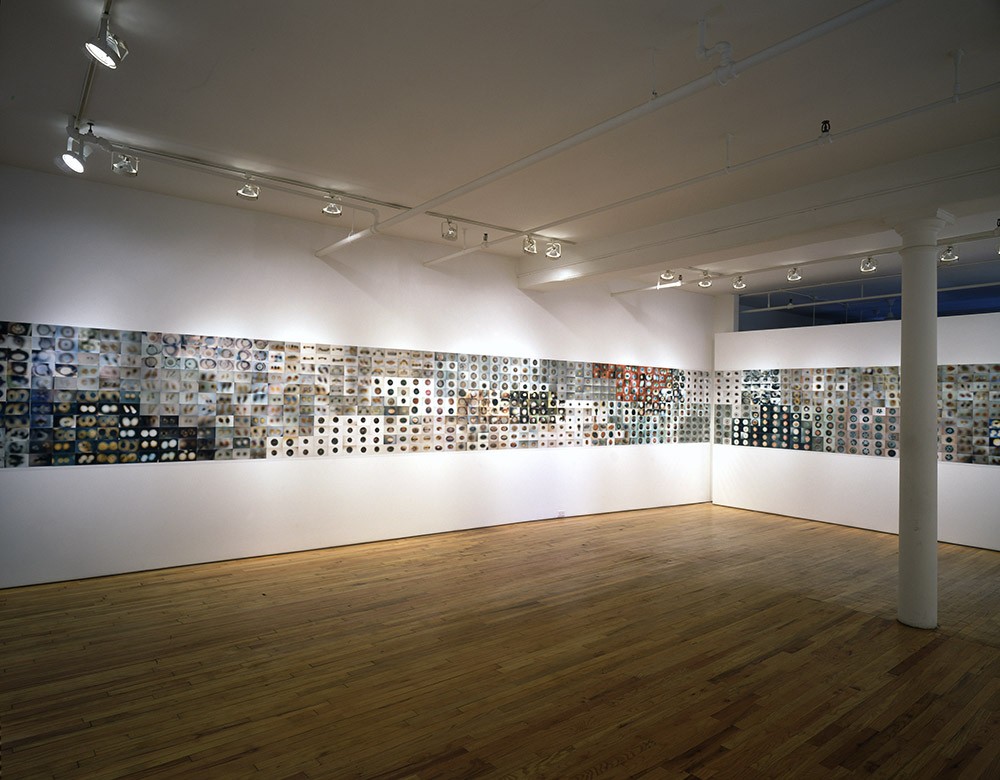 Installation view at Julie Saul Gallery, NY, 1998
 
 


 
 
 
 
Penelope Umbrico: From Catalogues, exhibition catalogue, Julie Saul Gallery, NY
Click on the image below to download From Catalogues pdf.